"Kompositorische Visionen"
World premiere of works by
Henry Wolfe Carradine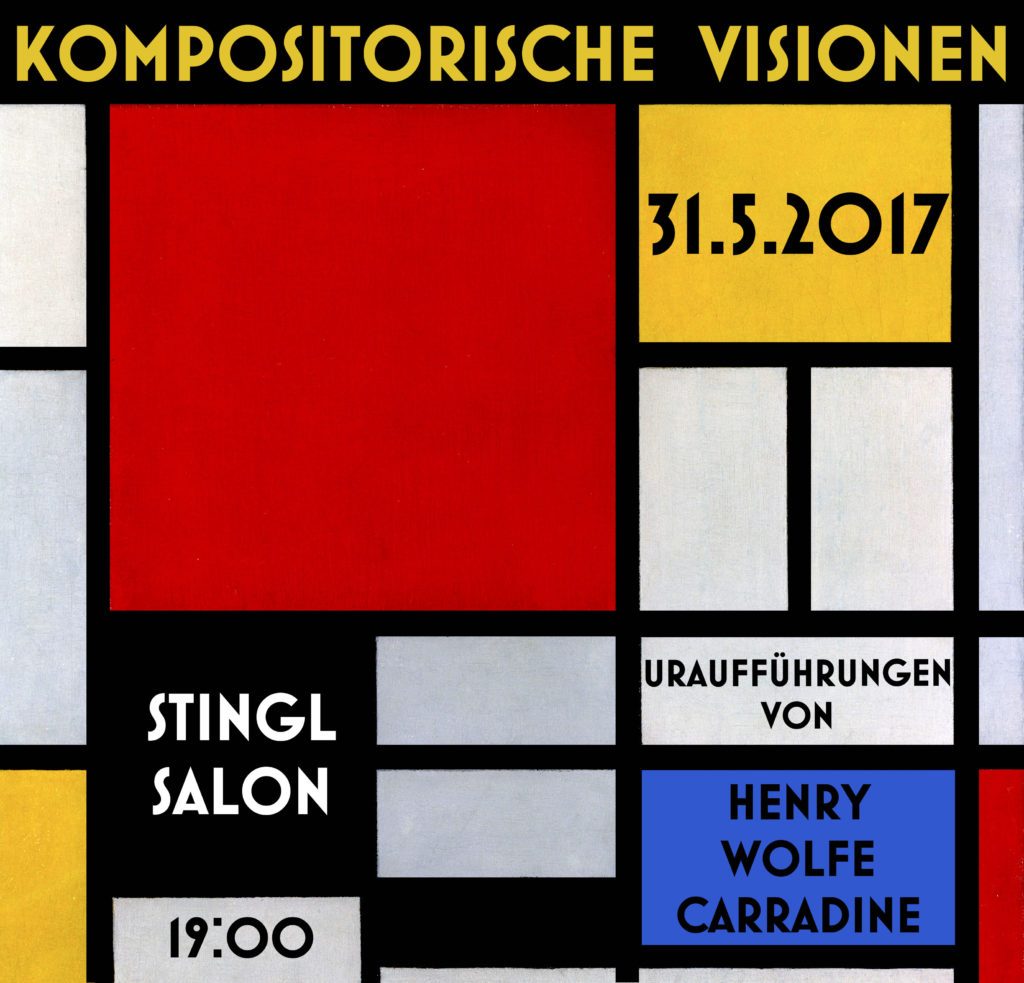 On Wednesday, the 31th of May, the world premiere of compositions by Henry Wolfe Carradine
will take place at the Klaviersalon Stingl!
Karina Ille, Paul Silva, Yunus David Hermann and Julian Yo Hedenborg will perform
the baroque suite for two violins, the piano suite and the most recent piano sonata.
Join us to experience new born potential of the music from our time!
Admission Free
19:00 – 31.May 2017
Wiedner Hauptstr. 18, 1st Floor, 1040 Vienna