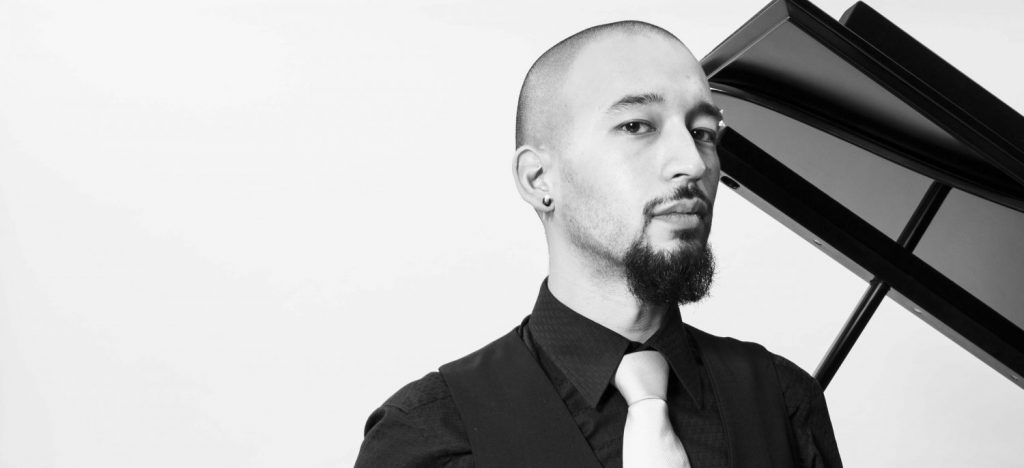 Julian Yo Hedenborg is one of the most exciting and mesmerising musicians of a young promising generation of artists.
Born into a family of musicians in Salzburg, he was captivated by music from an early age.
Julian started playing the piano and violin at the age of five. At six, he was accepted into the Mozarteum University of Salzburg and studied piano and violin under Prof. Lucy Revers and Prof. Ruggiero Ricci respectively. During this time, Julian won several competitions on both instruments in Austria as well as in other countries in Europe. Already at a very young age, he felt a calling to focus on piano and it was this that led him to continue his studies with Prof. Elisabeth Dvorak-Weisshaar at the University of Music & Performing Arts in Vienna when he turned twelve.
At the age of 16, Julian decided to take a step back from the classical music scene, in order to expand his musical horizon. However, his connection to the piano and to classical music was ever present in his life and in 2011, he returned to the classical music scene for good.
In Prof. Dr. Stanislaw Tichonow he found his ideal teacher and mentor and successfully completed his diploma at the Joseph Haydn Conservatory Eisenstadt in 2015.
His extraordinary stage presence in addition to his impulsive and energetic musical interpretations captivate audiences time and again. Since his comeback, he won several first prizes at international competitions in Italy, Sweden and Portugal, where he was awarded the Grand Prix in 2013. In 2015, he was awarded a second Grand Prix, however this time for chamber music.
1st Prize Piano Solo 2012 – Valsesia Musica Juniores Competiton in Varallo (Italy)
1st Prize Piano Solo 2012 – Stockholm International Music Competition (Sweden)
1st Prize/Grand Prix Piano Solo 2013 – "21st Century Art" Competition in Madeira (Portugal)
1st Prize Piano Solo 2013 – 11th International Music Competition in Cortemilia (Italy)
1st Prize/Grand Prix Chamber Music 2015 – "21st Century Art" Competition in Madeira (Portugal)
1st Prize Chamber Music 2015 – Stockholm International Music Competition (Sweden)
Julian's inexhaustible desire and drive to reach people on a global stage through his music has led to concert tours to the United States of America and Japan, numerous chamber music performances also with members of the Vienna Philharmonic Orchestra in renowned venues as the the Vienna State Opera, Slovenian Philharmonic, Ljubljana and the Lincoln Center, New York, solo recitals in Austria, Germany, the Czech Republic, and Slovakia.
In the autumn of 2016, Julian was invited by the Bulgarian National Radio Symphony Orchestra and their chief conductor Rossen Gergov to give his debut at the Bulgaria Hall in Sofia, performing Rachmaninoff Piano Concerto No.2.